Introduction to architectural and design service fees
What should I expect from architectural and design services? As with many service industries, the scope and range of services provided by different architects and or designers can vary quite broadly, as will their fees. Some will provide only basic services to get your project to approvals stage, others will provide specific and highly detailed documentation to ensure your project is carried out to the professionals exacting standards and reputation.
Similarly, the quality of the design will speak volumes as not all creative ideas and processes are equal, and therefore the time it takes one person to resolve a design, may be vastly different from the others. Put simply, the more time (and therefore cost) it takes to resolve a design, usually the more resolved and beautiful the outcome – what is clear though, is that the more experienced that professional is, the more efficient they are at producing high quality design solutions.
What specific services are provided?
Generally, most design and documentation process follow the same basic level of service options, which typically involve the following stages:
Initial briefing and consultation
Sketch Design stage
Design development
Approvals co-ordination and submissions
Construction detailing and specification
Interior design
Tender documents.
Construction phase and contract administration services.
The majority of building designers will usually only provide documentation up to construction phase, whereas registered architects and some highly qualified building designers will provide construction stage consulting services and contract administration. So what do you receive from the different service stages?
1. Initial briefing and consultation
Usually discussed in your first "meet and greet", the objective of this stage is to provide an understanding of your objectives, budget and project scope. It will involve broad scale design briefing and provides an opportunity to get an understanding of what your architect requires from you and vice versa. The architect may at this stage then prepare a fee proposal to undertake further services, which should describe a breakdown of 'deliverables' within each stage.
2. Sketch design
Once your architect / designer has been engaged, they will develop an initial response to your brief. The site should be thoroughly analysed to determine opportunities and restrictions from both an environmental and regulatory perspective. Preliminary sketches are produced to facilitate discussions about the building layout, spatial arrangements, functions and ideas around the core ideals of the proposal and initial response around budgets should be considered.
3. Design development
During the design development stage, the sketch design is further developed into a three-dimensional (computer) model, resolving and layering the general elemental treatment, and considering specific materials to develop the design intent and required functions. The developed design will become more accurate and the ideas are tested and implemented into the design. Preliminary consultant (engineering, heritage, planning) advice is usually engaged at this stage as the design evolves and higher level budget analysis is advisable at this point to ensure the design solution is achievable from a financial perspective.
4. Approvals co-ordination
Your architect will fully coordinate and submit development applications, general planning and construction permits. Their network of consultants, including town planners, landscape architects and environmental specialists, should ensure best-case practice for the type of project you are commissioning and will require a demonstrated and thorough understanding of local council requirements, building codes and applicable regulatory frameworks.
5. Construction detailing and specifications
Following initial development or planning approval, drawings are developed into construction documents which feature detailed sections and details for construction methodologies, services, fixtures and fittings, and joinery - all illustrating the continuity and refinement of the design. Usually requiring higher level collaboration with external consultants, during this phase the architect will produce technical specifications and schedules for fixtures, finishes, doors and windows to satisfy requirements for a construction certificate and to ultimately achieve a set of documents to which the builder can accurately price an build the design.
6. Interior design
Many architects will provide in house services for interior design, others will refer external designers to produce a detailed interior design package which will include high-quality and detailed design solutions for kitchens, bathrooms, built-in cabinetry and the like. They can also help select all internal colours, finishes and fixtures for a completely integrated design solution. It is important however, that any external consultant is respectful and at least cognisant of the architectural intent. External consultants (or owners) that disregard the design intent (or are unable to produce viable documentation) will ultimately only contribute to disharmony - in more ways than one.
7. Tendering
When you tender a project you can ensure greater competitiveness as opposed to say, a design and construct outfit or a preferred builder. A clear and concise set of documentation produced in the preceding stages with facilitate consistent interpretation which leaves little room for guesswork by the builder or subcontractor. The tender process will usually be run over a 4 week period and will usually include the architects recommendations as well as client referred invitees. It is important however to ensure the contract type and conditions are nominated and that the conditions of tendering are clear and reasonable.
8. Contract administration
Contract administration by the architect improves the communication and management of the construction process and ensures that the specification (and design intent) is implemented completely and accurately. Contract administrators, are required to act impartially and assess the conditions of the contract fairly and collaboratively – most administered contracts will have terms in place which protect the owner against time delay costs and defective works, hence providing greater peace of mind for the owner.

How do I compare different service providers? Architects, building designers and draftspersons.
Considering various architectural and design services can be onerous, let alone comparing the different service providers between say architects, building designers and drafters.
Firstly, for someone to call themselves an architect or an architectural firm, they must be registered with the Architects Registration Board in their relevant state. Whilst the common day reference to an "architect" is broad, the law protects the use of the term because the level of knowledge required to be registered as an architect, is more extensive than that required to be considered as a building designer or draftsperson.
Architects are required to meet a minimum masters degree (in architecture) level of education and have practical implementation experience of architectural services including competencies ranging from design, all the way through to contract administration.
Building designers will have passed a minimum diploma level (in building design or equivalent), are required to engage in professional development, and may be required to meet minimum practical and educational criteria of the licensing requirements in their state. They tend to be limited by the scale of building i.e. low / medium rise, on which they practice or implement, whilst many may have trained as an architect and some even masters qualified, but have not registered as an architect in their state.
Draftspersons on the other hand have no minimum education standard, continued education or insurance requirements and may have limited skill in design implementation, but may be able to comprehensively implement a design that is developed for them.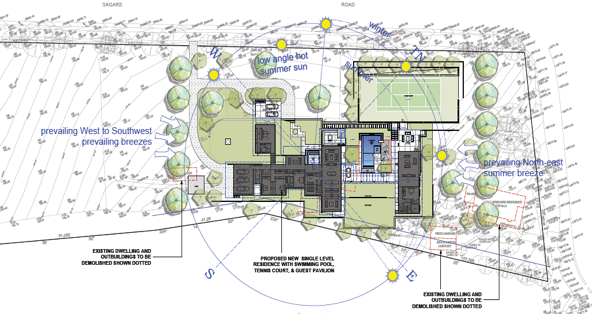 How much should I pay for these services?
The fee which you are prepared to pay is really a function of their practical experience and educational level. A more experienced architect or designer will usually be able to resolve more complex design problems, so too will someone with a higher level of education be able to apply a greater level of design theory and therefore skill, into a project. In a nutshell, the better the design quality and resolution of detail and material contained within their design portfolio, the more valuable that service should be - purely because a greater level of education and practical experience has been invested into that design, as accumulated over their career.
On a specific level (for residential projects), the most common range and method of service charges may be summarised in the following:
Registered Architects:
Hourly rate: $145 -185 phr (project architect)
Percentage rate: 8-12% (inc. contract administration and interior design)
Building Designers:
Hourly rate: $80 -175 phr (project designer)
Percentage rate: 3-5% (exc. contract administration and interior design)
Drafting services:
Hourly rate: $50 - 80 phr
Percentage rate: N/A
How do I equate value with these services?
One way of selecting the right architect or designer for your project is by reviewing their portfolio and history of completed works – this will undoubtedly communicate the level of skill and practical execution of their craft. However, it is almost impossible to gauge some of the core attributes that a good designer or architect should have just by looking at photos, so you may like to ask some questions relevant to their work, e.g.
Has the design approach or core idea been well communicated?
How will I be able to understand the design properly (e.g. 3D information)?
How does the quality and clarity of the documentation provided at each stage compare – ask to see examples.
Have issues of sustainable design been addressed in the design process?
How long did it take to design and document the project?
Was the application processed quickly within council / certifier?
What methods were used to monitor budget throughout the project?
Was the building process managed by the client or the architect?
Is the client happy?
Tips to getting to the best from your design investment.
Getting the best result out of your designer is best achieved through a process of both collaboration and mutual respect. The creative process is a fluid one; however architectural design revolves around a complex set of principals and regulations, involving input from a variety of disciplines and expertises. Here are some tips to make sure you get the best result from your consultants:
Appreciate that they are the expert and that good design requires freedom to explore various solutions and creative fantasies!
The more prescriptive the brief, the more restrictive the outcome – refrain from trying to dictate the design solution, but rather, tell them what you are trying to achieve (big picture).
Be honest about your budget – provide your ideal range, plus your contingency. By artificially reducing your budget, you will usually reduce the design potential.
Be prepared to be challenged – sometimes what you have in your mind may not be appropriate or achievable.
Understand that the lovely pictures you provide in your brief (Houzz, Pinterest etc.) may be subject to completely different construction costs.
Continue to question the design solutions and push for different ideas – a design that is unchallenged is often one that is underwhelmed!
For more information regarding architectural and design services you can contact the author James Cooper on 02 9909 8844. James has over 25 years of experience in design and construction management and is the Director of Sanctum Design, a registered architectural firm based in Sydney's Neutral Bay.